by Donna Taylor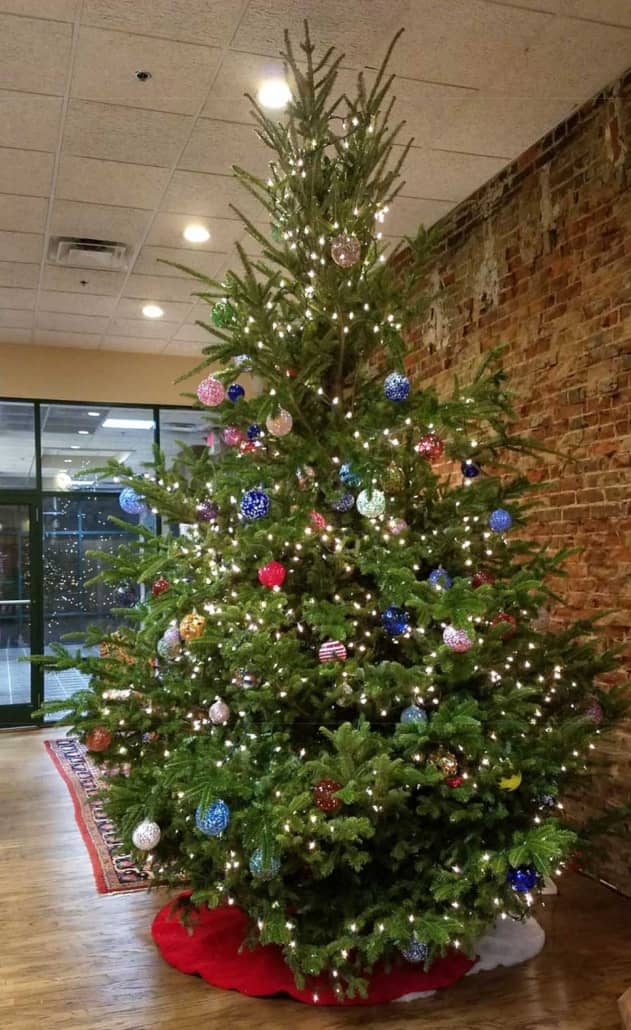 I have worked as a legal secretary for most of my life now. I don't think I need to tell many of that one can get lost in this role. We transform someone else's words into correspondence and pleadings. We turn factual summaries and arguments into red and blue booklets that are read and considered by high-court justices. We take pride in bringing the thoughts of others into perfect physical existence, leaving little room for any expression of our own thoughts and ideas.
I have recently been part of a law office tradition that subtly confirms for me, though, that no matter the role, each individual is part of the whole, and the whole is marked by the individuals who play a role within it.
Since 1999 PPOA has paid for each year's new employees to blow a glass ornament to hang on the firm's Christmas tree. Each year Flame Works Gallery offers slightly different color and pattern choices. Like the people who blow the ornaments, no two are alike.
Christmas seasons task new associates to work together to select, install and light a live tree in PPOA's main lobby. Each employee then hangs his or her ornament from the branches of the massive and fragrant tree.
The ornaments, every one uniquely crafted from the very breath of the individuals who have been a part of the PPOA whole, belong to PPOA, and every ornament remains a part of the PPOA Christmas tradition.
The light of Christmas, the scent of tradition and the baubles of individuality all make for a warm and wonderful holiday atmosphere here.
https://ppoalaw.com/wp-content/uploads/2020/02/ppoa_logo-300x101.png
0
0
ppoa_admin
https://ppoalaw.com/wp-content/uploads/2020/02/ppoa_logo-300x101.png
ppoa_admin
2018-12-20 14:29:08
2018-12-24 15:28:38
Beautiful Tradition